On the go bookkeeping, invoice management and much much more....
The first accounting management platform that interacts with your locum bookings
---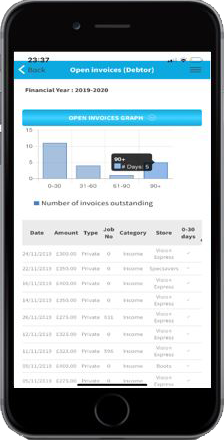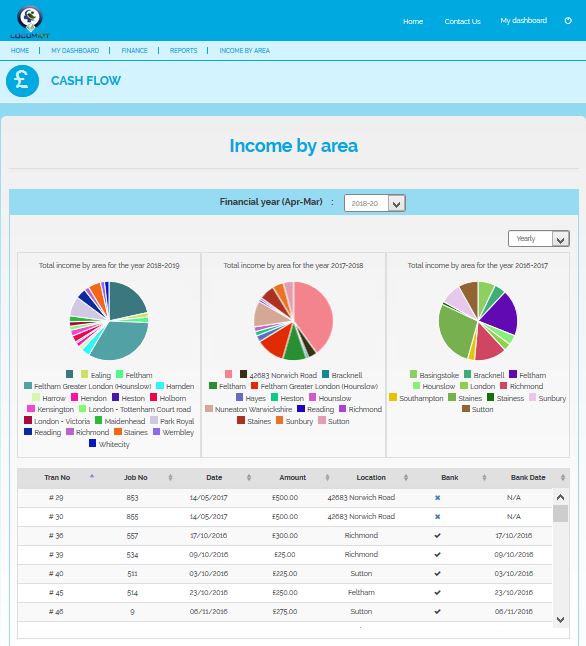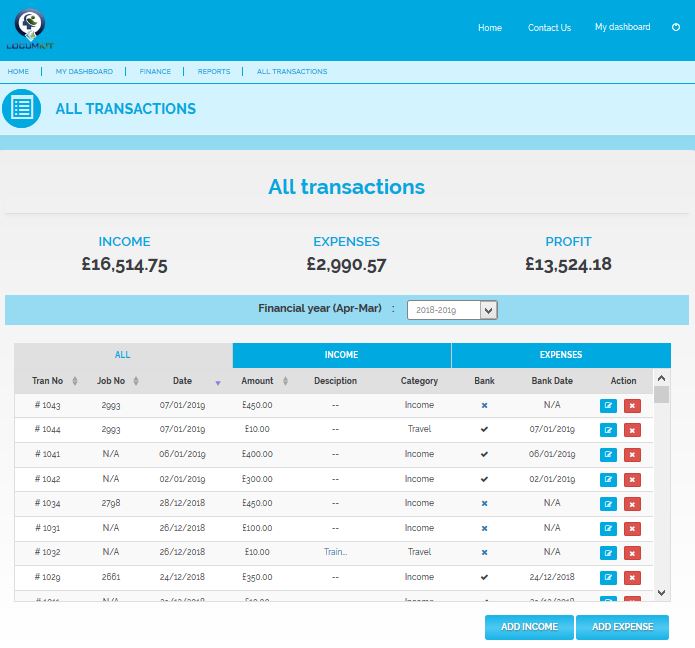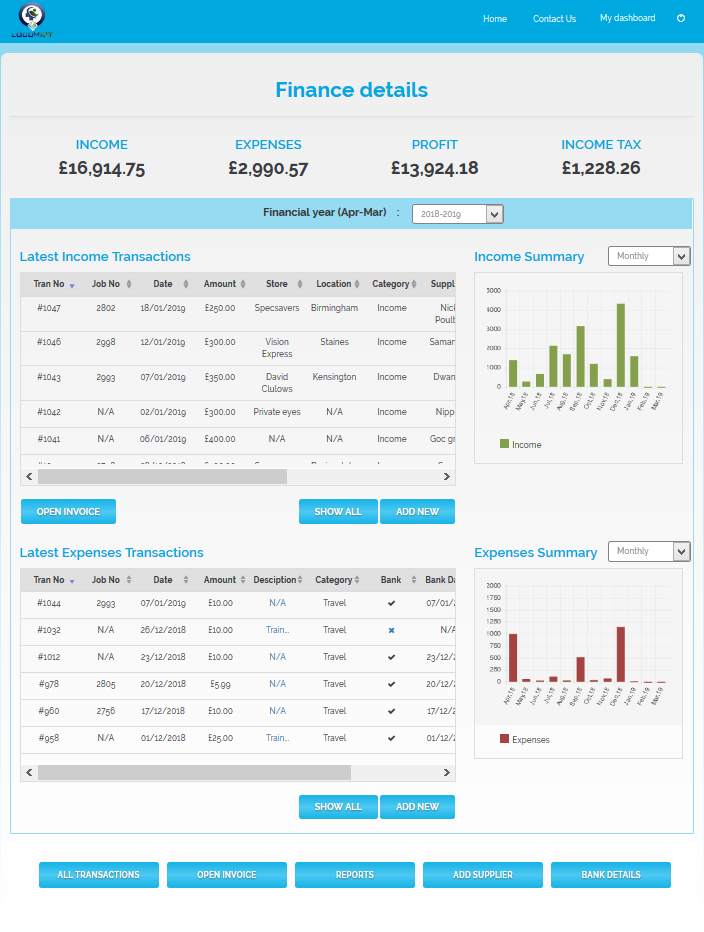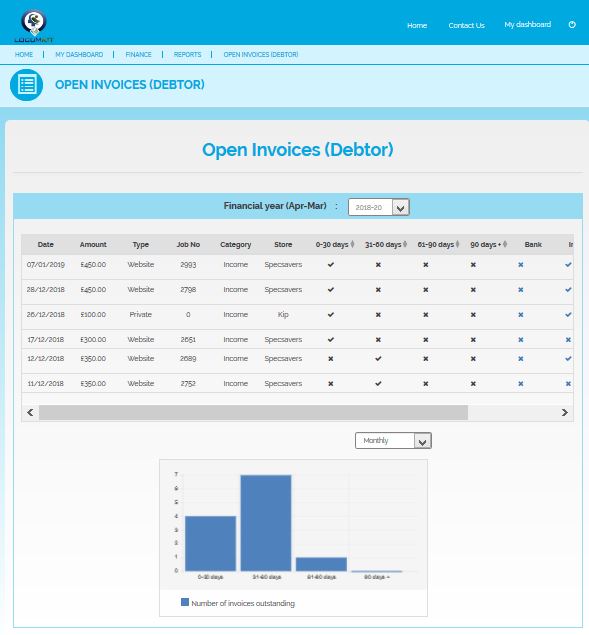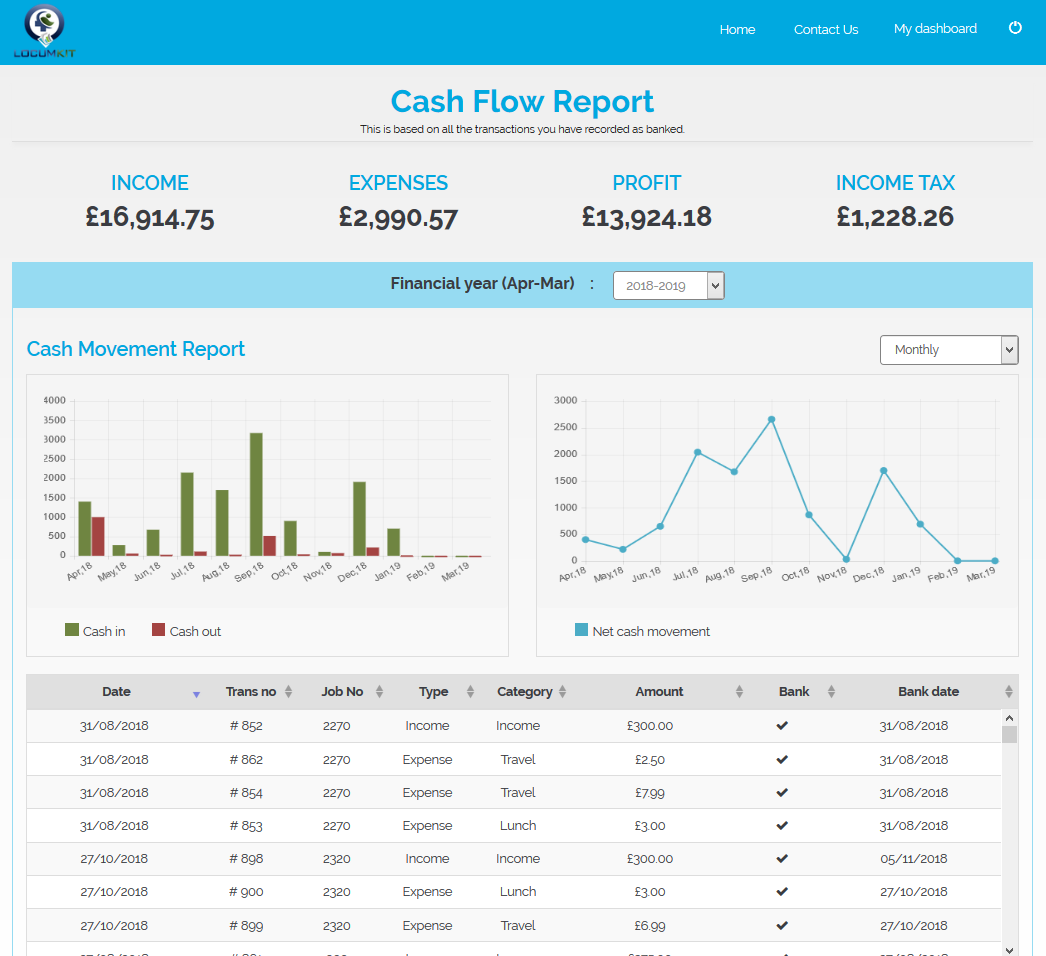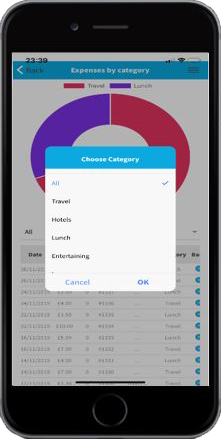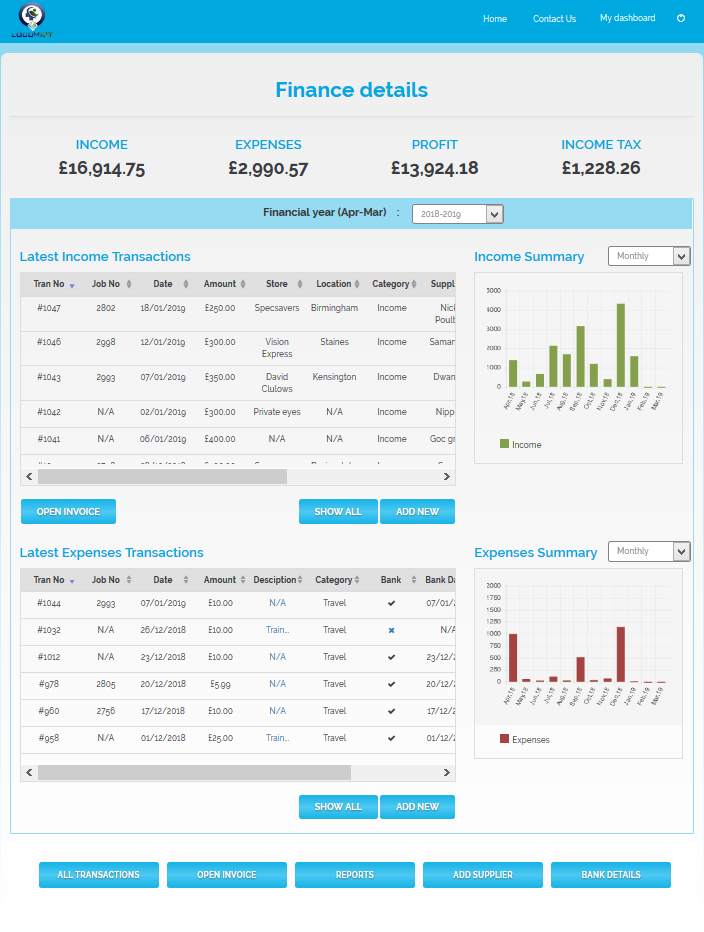 Locumkit Accounting
Are you starting in the world of locuming or are you are just looking to switch Accountants?

Whether you trade as a sole trader or a limited company, Locumkit has all the expertise to free you to focus on your locuming. A bespoke service and platform built solely for locums by people who are locums themselves.

At Locumkit aim to bring you up to date with the digital age - which means saying goodbye to those spreadsheets, notes & paperwork. The platform is very easy to use and interprets how well you are trading. You will need to provide some information but we have made this as effortless as possible.

Our accounting platform is available to use via desktop or through an app and comes with the support of a team who are specialists in locum accounting led by a dual qualified locum and chartered accountant. Register now for free and see how Locumkit can simplify your life.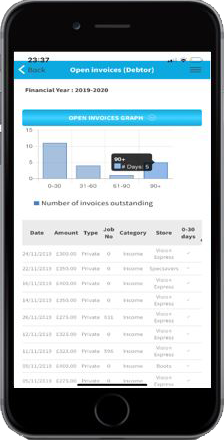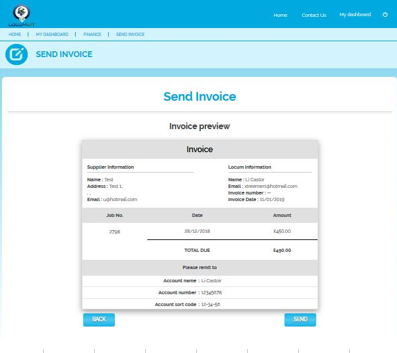 Locumkit Invoicing
In addition to logging your income and expenses you can also send and manage your invoices. Most locums leave their invoicing for later, often last minute and it can turn out to become an unappealing task.

With our Open Invoices report you can track down who is yet to pay and also how overdue the invoice is (we even tell you if the invoice has been sent or not)

You can do this all on the move or even your lunch time, all within a few clicks.
Locumkit Reports
Track your trading patterns with Locumkit reporting. You can assess your trading patterns and make more informed business choices.

Always get an estimation of how much tax you will need to pay - With Locumkit cloud Accounting you can calculate how much dividends you can take from your company without falling foul of HMRC rules.

Our platform is customised to the exact needs of a locum, therefore enabling you to have better reporting and efficiency of locuming. Reports are live and instantly updated with the latest input. Over time you can even compare to see your month to month or even year to year trading comparisons.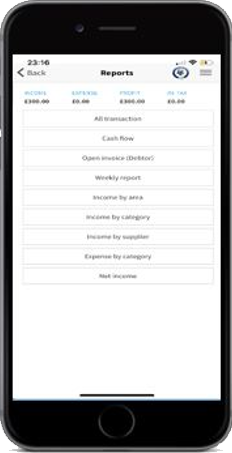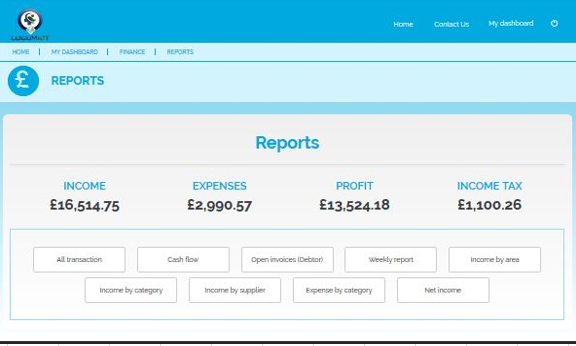 Locumkit Support
You have our team of Accountants with you at every step of the way. You can contact us via email, on the telephone, our social media platforms or even grab one of us a CET events as we go about getting our points also.

We will always keep you updated with the latest tax news, budgets, IR35 etc. and how it can affect you in your day to day trading.

We are not any Accountants. We pride ourselves on being specialist Accountants for Opticians. That's because our in-house Accounting team is led by someone who is just like you, a locum, so knows the industry inside out. In addition he is also a Chartered Accountant; knowing how to be the most tax efficient.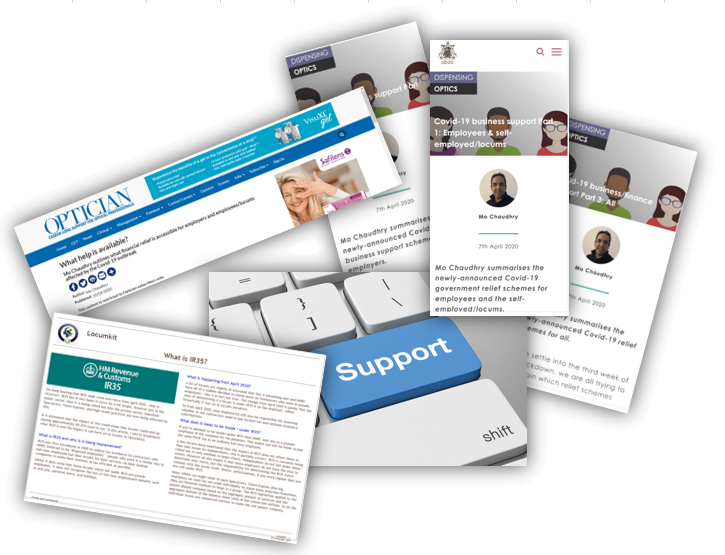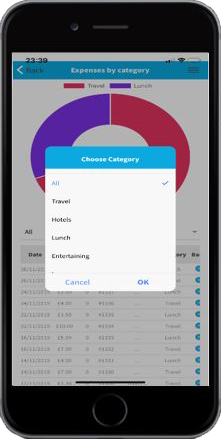 Locumkit Mobile
You can access Locumkit via our app (availbale on iOS and Android).

Receive pop ups for income and expenses, which automatically update your tax figures.

Receive reminders for your upcoming locum bookings on the go.

All these features allow you to be in control of your finances 24/7 and save you the need to set time aside for any admin work.
What you get with Locumkit Accounting
Instant set up - Register and get going
24/7 access to our online bookkeeping tool
Unlimited accountancy support from industrial specialist
Add unlimited number of transaction (income, expenses)


Dashboard summarising your financial situation
Send invoices within a few clicks
Real time review of your tax liability
Up to date reports on how changes in the financial landscape can effect you as a locum
Review up to date trading patterns (Income by area/supplier, expenses by category/etc., no of days worked, etc.)
Search transactions by description
Instant update on invoicing report
Assitance in setting up a limited company
Register with HMRC for Tax and NI
Personal Self-Assessment Tax Returns
Financial Accounts and Corporation Tax Returns
Pay tax on any profit
Set up a PAYE system for any employees & manage payroll
Register for VAT if necessary


Assitance with HMRC records check
Tax planning advise to maxmise tax efficiency
Advanced Tax Planning (Capital Gains Tax including Entrepreneurs Relief, Inheritance Tax & Residency Tax)
Be prepared for Making Tax Digital
IR35 review
---
Why Locumkit
Locumkit is a bespoke platform designed solely for locums. We continuously improve our platform from feedback from locums such as you. As we have been working with locums for years, we are confident in our services. In addition many of our staff are locums too so have the same working patterns as you, allowing us to perfect the platform.

Locumkit has been working with locums like youself for some time, so we are confident we can offer you the very best. Add to that the fact we are locums ourself so have the same trading mechanism as you, we are confident in saying we are specialist for you.

Take the stress out of your all your admin duties, ultimately allowing you to focus on taking care of your patients. We at Locumkit are continuously looking to innovate and therefore ensure you have the latest technologies enabling you to work in the most cost effective and efficient manner.

We have our own in-house Accountants - there is no affiliation, no partnership. We help you right from start to finish, from your locum bookings right through to filing with HMRC and Companies House. Spend more quality time with friends & family. Do the things you want to do rather than dealing with tedious admin work.

If you are ready to get started with Locumkit Accounting then why not contact us. We serve nationwide so someone from our team will contact you to discuss your situation and the best plan for you.
Locumkit simplifies Accounting

Bespoke for locums
Built on first-hand experience of locuming

Cloud
Works wherever you are - download our Andorid or iOS app now


Unlimited Support
With you every step of the way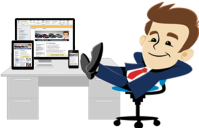 Sit back and relax
RLet us take care of your accounting and admin work